Photos from Phoenix Comicon 2013
(c) 2013 Jan Andersen
First of all : The best of the lot :
Mira Furlan : edited picture :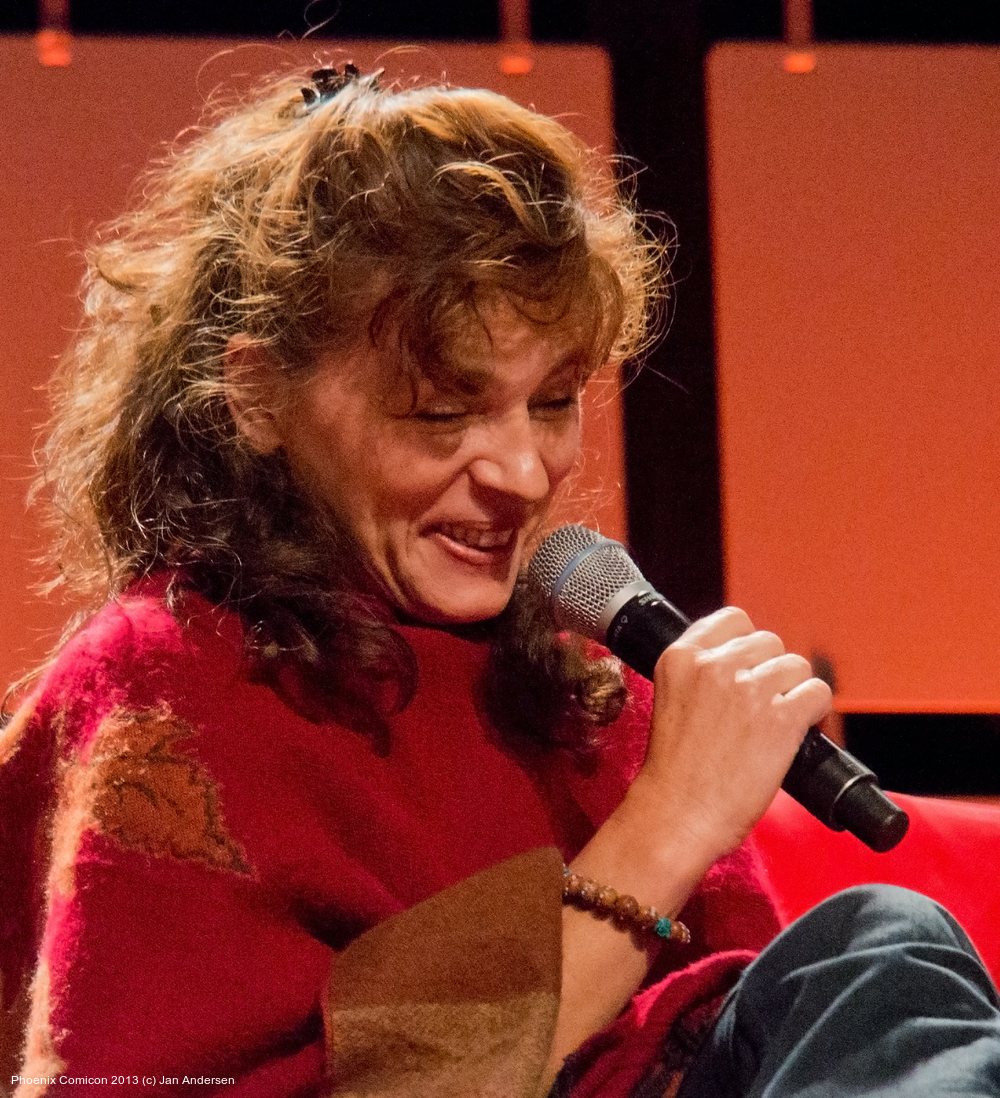 Next : A selection of the best pictures from the whole con :
- a mixture of pictures from the convention panels, mostly the Babylon 5 panels, and one of a group of fans from the JMSNews.com forums.
- this will give you an overview of what I did at the con. Edit : I noticed that some pictures were "lying down". I will correct that when the time is available.
More pictures ordered by event at the con :
All other pictures are directly from the camera without any editing, with the exception of reducing the size for web publishing.
I may select a few more and edit them separately, possibly for making prints.
All images are reduced size for web pages. I have full size images if anyone should be interested.
Despite a mishap of being moved from the 3rd row to far behind in the hall, all at the last moment, I could "sneak" up the aisle and get some good pictures of the cast.
2. The JMS Promise Panel, where he talks about Michael O'Hare's departure from the series
This was easily the most emotional part of the convention. I think this panel will stay with everyone present, for a long time.
It is very good to see younger fans of B5, they have a fresh perspective on the story.
Always entertaining, even when serious.
He was in good shape for this one, very entertaining.
7. Farscape panel with Gigi Edgley and David Franklin
This was the panel just before the B5 reunion panel, There was a good opprtunity for photos
Last Update : 2013-06-16
(c) Jan Andersen